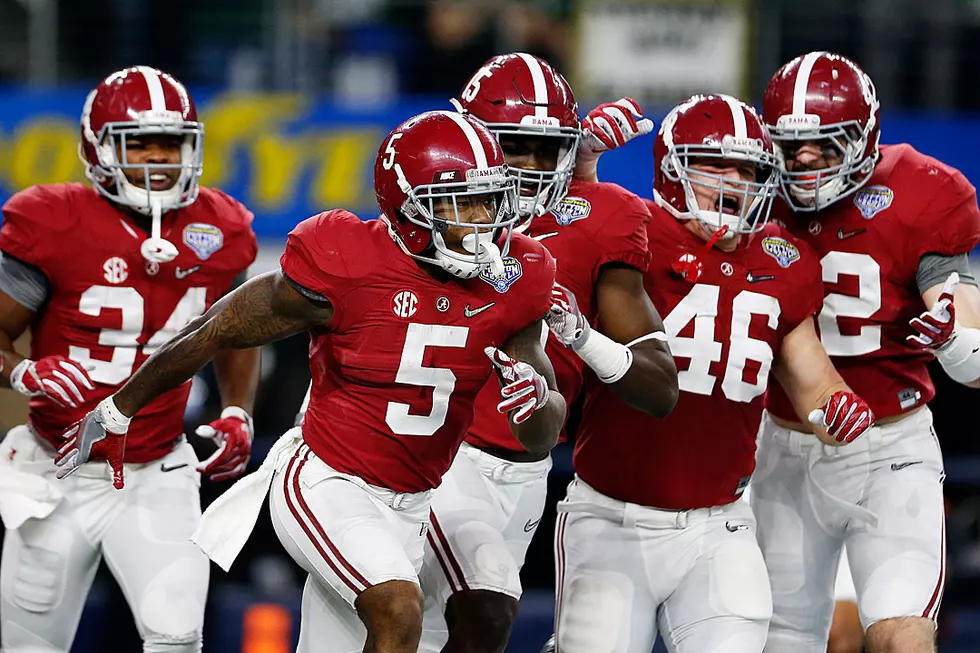 Wyoming's Pick For The College Football Championship [POLL]
Getty Images
College football's championship is set. The Alabama Crimson Tide will face the Georgia Bulldogs in an all Southeastern Conference battle Monday, January 8th in Atlanta.
Despite not playing in the SEC championship game, Alabama beat Clemson in the Sugar Bowl Monday night 24-6. Georgia won a thrilling Rose Bowl in double overtime 54-48 over Oklahoma.
Now, we'd like to know who Wyoming thinks takes home the top prize in college football this year. Vote below and we'll announce the winner later this week.