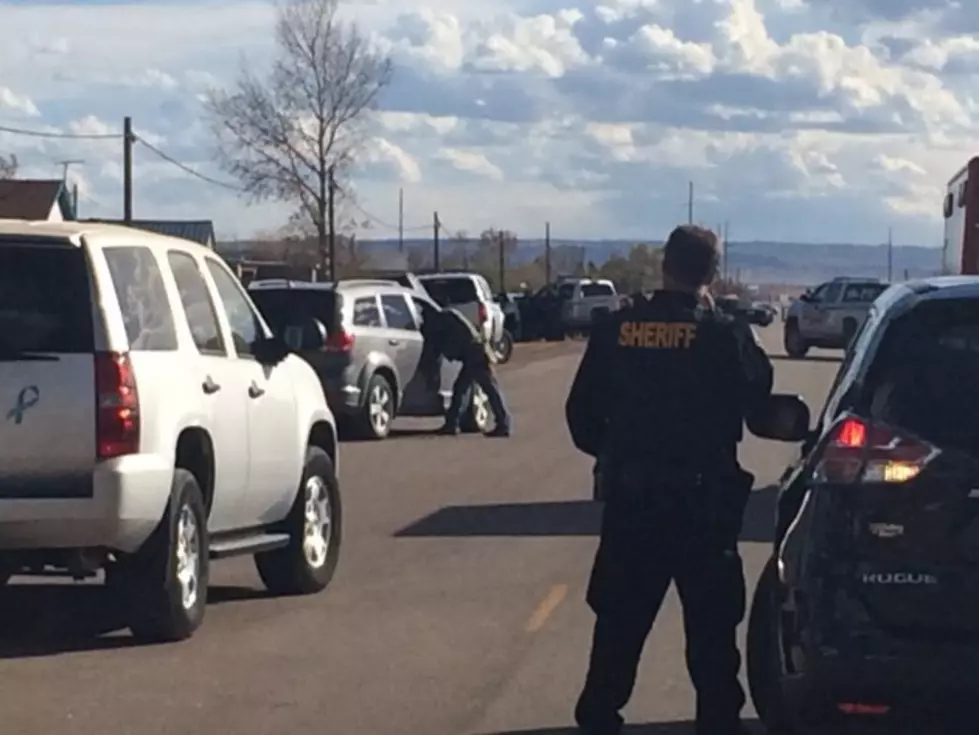 Authorities Identify Man Arrested After Standoff Near Laramie
Nick Learned, Townsquare Media Laramie
The man accused of assaulting his mother and then refusing to come out of an Albany County home for over six hours Monday has been identified as Triston Baucom.
Baucom is accused of biting the victim, repeatedly trying to strangle her and threatening to kill her.
Baucom was booked on charges of aggravated assault, domestic assault and interference with a peace officer after his arrest Monday evening.
Here is the press release from the Albany County Sheriff's Office, which has been edited to protect the victim's identity:
An Albany County man is in jail, following a stand off with Sheriff's deputies on Monday.
On October 10th 2016 at approximately 1130 hours, Albany County Sheriff's Deputies were dispatched to the 3400 block of Fort Sanders Drive for a report of a domestic disturbance between a mother and her adult son.
While Deputies were enroute they learned the mother had left the residence and met with Deputies at a safe location. The... suspect [was identified] as Triston Baucom. Deputies learned that Mr. Baucom had assaulted [the victim] in the home by biting her hand and attempting to strangle her several times, as well as threatening to kill her. Laramie EMT's were called to check [the victim] for her injuries.
Sheriff's Deputies had dealings with Mr. Baucom in the past and were aware of his violent behavior, past threats of suicide and use of knifes. While at the residence Deputies attempted to make contact with Mr. Baucom by knocking on the door, using a PA system and calling by phone dozens of times, all of which failed.
For the safety of the residents in the area several homes were evacuated and Fort Sanders drive was closed to vehicle and foot traffic. The Albany County School district was notified to re-route school buses in the area.
At approximately 1300 hours, Laramie's Special Response Team (SRT) was placed on standby for the incident and was activated a short time later. The Special Response team used various tactics to attempt contact with Mr. Baucom over the course of several hours.
After approximately seven hours and exhausting numerous other options, chemical agents were introduced into the residence where Mr. Baucom was located which caused him to evacuate within minutes. Mr. Baucom was quickly arrested by SRT members, without any injuries. Mr. Baucom was transported to the Albany County Detention Center where he is facing charges of aggravated assault, domestic assault and interference with a Peace Officer.
The Albany County Sheriff's Office would like to thank the public for their cooperation during this time and also the Wyoming Highway Patrol, Laramie Police Department and Laramie Fire Department for their assistance.