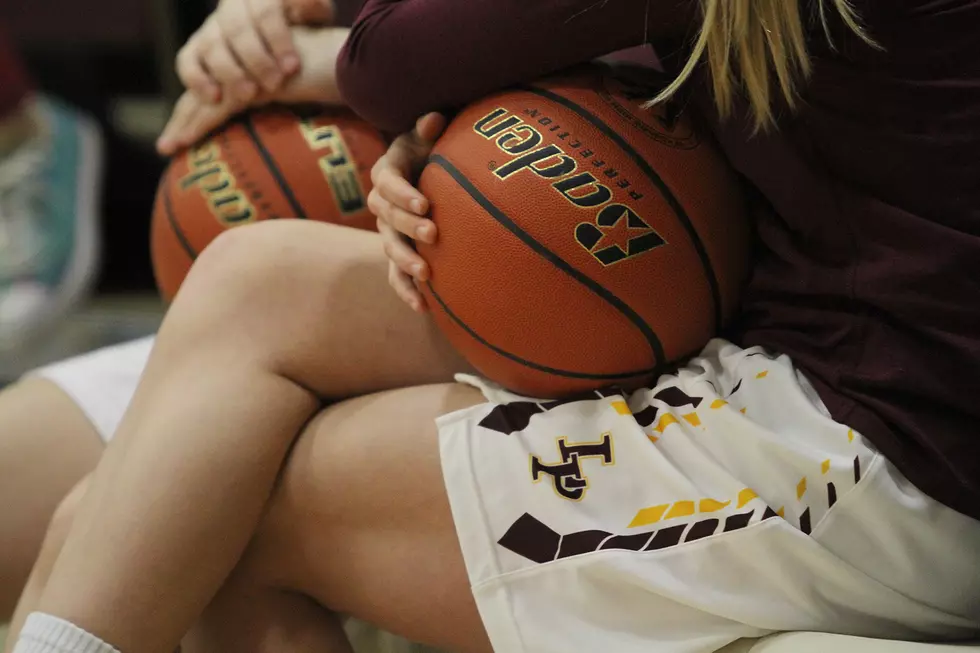 Laramie Tabs Nick Darling to be New Girls' Basketball Coach
Seneca Riggins, Townsquare Media
Laramie High School has chosen Nick Darling to be their new girls' basketball head coach.
The announcement came on Friday in a release from LHS Athletic Director Ron Wagner.
Darling has spent the last four seasons as an assistant coach on the Laramie boys' staff. He has coached at the JV and sophomore levels.
Wagner issued the following statement regarding the hiring of Darling.
"It is with great excitement that Laramie High School announces the hiring of the next Head Girls Basketball Coach, Nick Darling, pending Board approval. Coach Darling has a long history of developing athletes from youth ages all the way through college. He has created the 7220 traveling basketball program as well as been on staff for the past 4 years with the LHS boys basketball program. Coach Darling has a wealth of knowledge about building rapport with student-athletes and the game of basketball. We are looking forward to seeing what Coach Darling can do with our program."
Darling has also coached football, basketball, and baseball at other levels within the Laramie community.
He replaces Rod Tyson, who left after two seasons in his second stint as the head coach of the Lady Plainsmen.
Laramie was 4-18 overall last season and went 0-6 in the 4A Southeast Quadrant. They went 0-2 at the 4A East Regional Tournament and did not qualify for the State Tournament. The Lady Plainsmen haven't reached the 4A State Tournament since 2017. They've gone only once in the last seven seasons.
Enter your number to get our free mobile app